Welcome
Adrian Marsh, the Head Teacher, would like to welcome you to the St. Andrew's CE Primary School web-site. Please browse the site which is designed to give you an insight to every aspect of school life
Latest School Events - Summer Term 2015 Events
Charity Fund-Raising Morning

05

Jun

2015

09:00 am - 12:00 pm @ School

Y6 Crucial Crew

18

Jun

2015

@ Oldbury Wells School

An annual event - where Y6 children can explore a whole range of health and safety issues relating to every aspect of public service, especially water safety, the police, the fire service, consumer goods and First Aid

Y5 Highways Open Day

19

Jun

2015

@ Stafford Park

One of our parents, Mr Holmes, has kindly invited the Y5 pupils to explore health and safety issues with particular reference to the Highways Agency. There will be a presence from the emergency services and children will be able too learn about a whole range of community issues.

PTFA Summer Fair

20

Jun

2015

13:00 pm - 16:00 pm

New Intake Morning

22

Jun

2015

09:30 am - 11:30 am
Summer Term 2015 Calendar
Mission Statement
Welcome to St. Andrew's CE Primary School, Shifnal, a vibrant, inclusive and popular primary school where excellence is celebrated. Through our Christian values and ethos, our children are inspired to learn in an environment that encourages individuality, creativity and independence in our happy, safe and supportive school. This is exemplified within our banner photographs. Children enjoy our regular visits to Greenacres Farm where lessons are taught in context; our strong links with St. Andrew's Church; the partnership with Bilibili FYM Primary in Kimilili, Kenya; the wealth of outdoor learning opportunities – particularly our Forest School; the creative curriculum inside the classroom; our excellent reputation for music and PE and their sheer love of learning.

Adrian Marsh @headstandrews
22 May A very busy gardening club today with much of the work centred on weeding and watering. (Shame it's raining now!) http://t.co/FkNqULKQJp
22 May Sylvie is very protective of her brood and will "attack" if she thinks her chicks are being threatened! http://t.co/uL9MiHBDdw
22 May Children love gardening club especially when they can hold the ten day old chicks. http://t.co/dH7voGdOOV
19 May Website is undergoing changes to make it compliant. If you have the Webanywhere app, you can get news straight to your smart phone.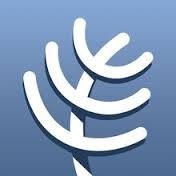 For parents with smart phones, you may wish to download the Webanywhere app which supports both Android and Apple phones. Once you have located St. Andrew's, there will be a line feed to the News page
Summer Term Sports Calendar
Please click on a "blue" box to find details of team sports events