Latest School Events - Summer Term 2015 Events
Y6 SATs Week

10

May

2015

More information about SATs and links to appropriate web-pages are already on this web site

Years 3 and 4 Visit to Greenacres Farm

12

May

2015

09:00 am - 12:00 pm

Class 6 and 7 (with the Year 3 children from Class 5) will attend one of the two dates - the other one being the 19th May. Exact times and details will be sent home to parents nearer the event. Children will be exploring parts of the science curriculum with Mr. Lea

Y3 and Y4 Visit to Greenacres Farm

19

May

2015

09:00 am - 12:30 pm

Class 6 and 7 (with the Year 3 children from Class 5) will attend one of the two dates - the other one being the 12th May. Exact times and details will be sent home to parents nearer the event. Children will be exploring parts of the science curriculum with Mr. Lea
Summer Term 2015 Calendar
Mission Statement
Welcome to St. Andrew's CE Primary School, Shifnal, a vibrant, inclusive and popular primary school where excellence is celebrated. Through our Christian values and ethos, our children are inspired to learn in an environment that encourages individuality, creativity and independence in our happy, safe and supportive school. This is exemplified within our banner photographs. Children enjoy our regular visits to Greenacres Farm where lessons are taught in context; our strong links with St. Andrew's Church; the partnership with Bilibili FYM Primary in Kimilili, Kenya; the wealth of outdoor learning opportunities – particularly our Forest School; the creative curriculum inside the classroom; our excellent reputation for music and PE and their sheer love of learning.

Adrian Marsh @headstandrews
27 Apr If you have a smart phone try downloading the Webanywhere app (School Updates). News from the website straight to your phone. Apple&Android
27 Apr Parent Survey App purchased for website. Will now be able to get your views about any aspect of school life.
21 Apr Thanks, too, to the wonderful support from parents. We certainly let everyone know that St. Andrew's was there! Hope you all enjoyed the fun
21 Apr Uke rehearsals - just before the concert. Many thanks to Sam Newth and the Music Service. Children loved the event http://t.co/sWwvFjDMx8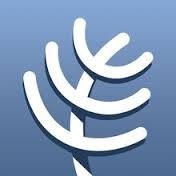 For parents with smart phones, you may wish to download the Webanywhere app which supports both Android and Apple phones. Once you have located St. Andrew's, there will be a line feed to the News page